November
ROTARY STUDENT OF THE MONTH
William Davis has been selected as the Rotary Student of the Month for November. William is the son of Lori and Bill Davis of Corinth. He is the grandson of Bitsy and Hull Davis of Corinth; Deana and Dewayne Jenkins of Columbus, Georgia; and Nancy and Myrl Grace of Russellville, Arkansas.
William is a Senior at Corinth High School where he maintains a 4.28 GPA and currently ranks third in his class of 125 students. He scored 34 on the ACT and 1430 on the SAT. He has received Cambridge Honor Cords in Math, English Language, Biology, Chemistry, American History and World History. William was awarded First Place in IGCSE Honors Math II, Third Place in IGCSE World History, Third Place in Algebra III, and Third Place in AICE Biology. He received the Cambridge Scholar Award with Merit and already has completed the requirements to receive the AICE Diploma with Merit from Cambridge in June.
A member of the Boy Scouts of America, William served as Patrol Leader and Scribe and attained the rank of Eagle Scout in 2014. William was a member of the Corinth High School Band for three years and especially enjoyed performing in the band's halftime shows playing saxophone as a Freshman, bass guitar as a Sophomore, and electric guitar as a Junior. He participated with the band in numerous marching competitions in Mississippi and Alabama and served as a section leader in the 10th and 11th grades. Furthermore, William enjoyed performing as a cast member in two high school musicals – "Legally Blonde" where he sang, danced and played guitar and "Little Shop of Horrors" where he sang a solo and played the saxophone.
A member of the Corinth High School Soccer Team since the 9th grade, William has played on both the Junior Varsity and the Varsity soccer teams. He has earned a Varsity letter in soccer and has enjoyed the friendships he has made on the team. A member of National Honor Society, Mu Alpha Theta, Key Club, Interact Club, C Club, FCA and the Historical Society, William also is a Red Cross certified lifeguard.
In his Junior year, William was honored to be chosen by his Principal and the school Guidance Counselor to attend the Rotary Youth Leadership Academy. There, he spent a weekend with other students from around the state learning more about teamwork and leadership. He appreciated the opportunity and is confident that the lessons learned that weekend will enable him to serve his school and community better in the future.
William is an active member of Trinity Presbyterian Church where in addition to participating in the youth group, he has played guitar in the worship band, helped teach Sunday School to younger children and enjoyed mowing the church lawn. He has volunteered his time to a variety of other community service projects including campaign events, fundraisers for St. Jude patients, the Corinth Grand Illumination, the Kiwanis Pancake Breakfast and Father-Daughter Ball, and the Rotary Christmas Baskets. During his Junior and Senior years, William has enjoyed volunteering weekly to tutor elementary school children through the Homework Club – a program established by Crosswind.
William hopes to attend Georgetown University in the fall. He plans to pursue a degree in political science or economics. He would like to go on to study law with an emphasis on Constitutional Law or a specialization in taxation.
LAUREN KATE DREWRY, ROTARY STUDENT OF THE MONTH FOR OCTOBER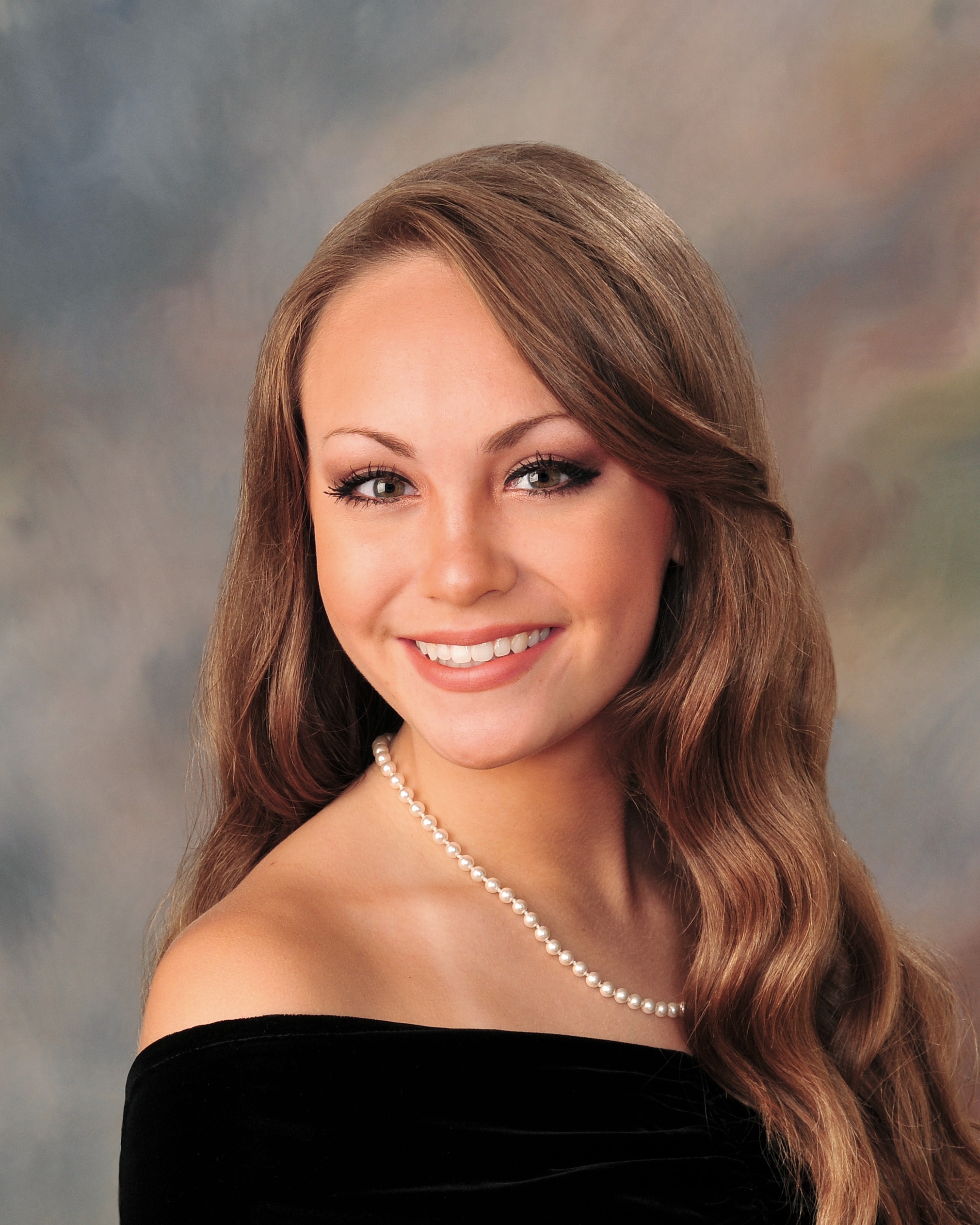 Lauren Kate Drewry has been selected as the Rotary Student of the Month for October. She is the daughter of Steve and Katie Drewry. Her grandparents are Jim and Edna Drewry of Booneville, and David and Hester Cope of Florence, AL.
With a 4.17 GPA, Lauren Kate is ranked second in her class of 125. She is a member of the National Honor Society and Mu Alpha Theta, and has received Cambridge Honor Cords in Science and History. She has received several academic awards, including First Place in AICE English Language, First Place in IGSCE Math I, Second Place in Advanced Theatre, and Third Place in AICE Global Perspectives.
A four-year member of the CHS Dance Team, Lauren Kate is passionate about dance. She danced competitively with the Contemporary Arts Center from 2012 to 2016. She has competed in regional events throughout the Southeast, and has won numerous awards for Solo, Duet, Small Group and Large Group dance pieces. Her most meaningful award was a Judges' Special Award for having "Potent Potential" as a solo dancer. She is also very involved in theatre, and was inducted into the International Thespian Society. She has been a cast member of the competition play "My First Lockdown" and the musicals "Legally Blonde" and "The Little Mermaid". She also served as a student choreographer for "The Little Mermaid", and she is a cast member of the upcoming CHS competition play "39 Steps".
Lauren Kate is a Diamond Girl for the CHS Baseball Team. She was recently elected Sweetheart of the Historical Society for Homecoming. Her leadership experience includes serving as Sophomore Class President and Freshman Class representative. She is also a member of the Mayor's Youth Council and a graduate of the Junior Leadership Alcorn program.
As an active member of her church and community, Lauren Kate has over 120 volunteer service hours. She was part of First Presbyterian Church's mission team to Guatemala in 2016. This team spent a week building houses, feeding children, and conducting children's ministry in Antigua, Guatemala. She has also participated in a one-day mission project with a children's community center in the Dominican Republic. Her travels to Mexico, Guatemala and the Dominican Republic have helped to give Lauren Kate a broader perspective and an appreciation for different cultures. She has volunteered for numerous community service projects, including the Rotary 5K Run, the Haunted Theatre coliseum fundraiser, the Disney Dinner fundraiser for Relay for Life, the Kiwanis Father-Daughter Ball, and the Lighthouse Foundation Thanksgiving Classic Tournament. She is an annual volunteer for Thanksgiving meal delivery with First Presbyterian Church, and also volunteered at the youth Adventure Camp this summer.
Lauren Kate is grateful to be a part of a wonderful school and community which has provided her many opportunities to grow in academics, leadership and service. Her future plans include attending the University of Mississippi next fall and majoring in journalism and creative writing.
MACY MOORE, ROTARY STUDENT OF THE MONTH FOR SEPTEMBER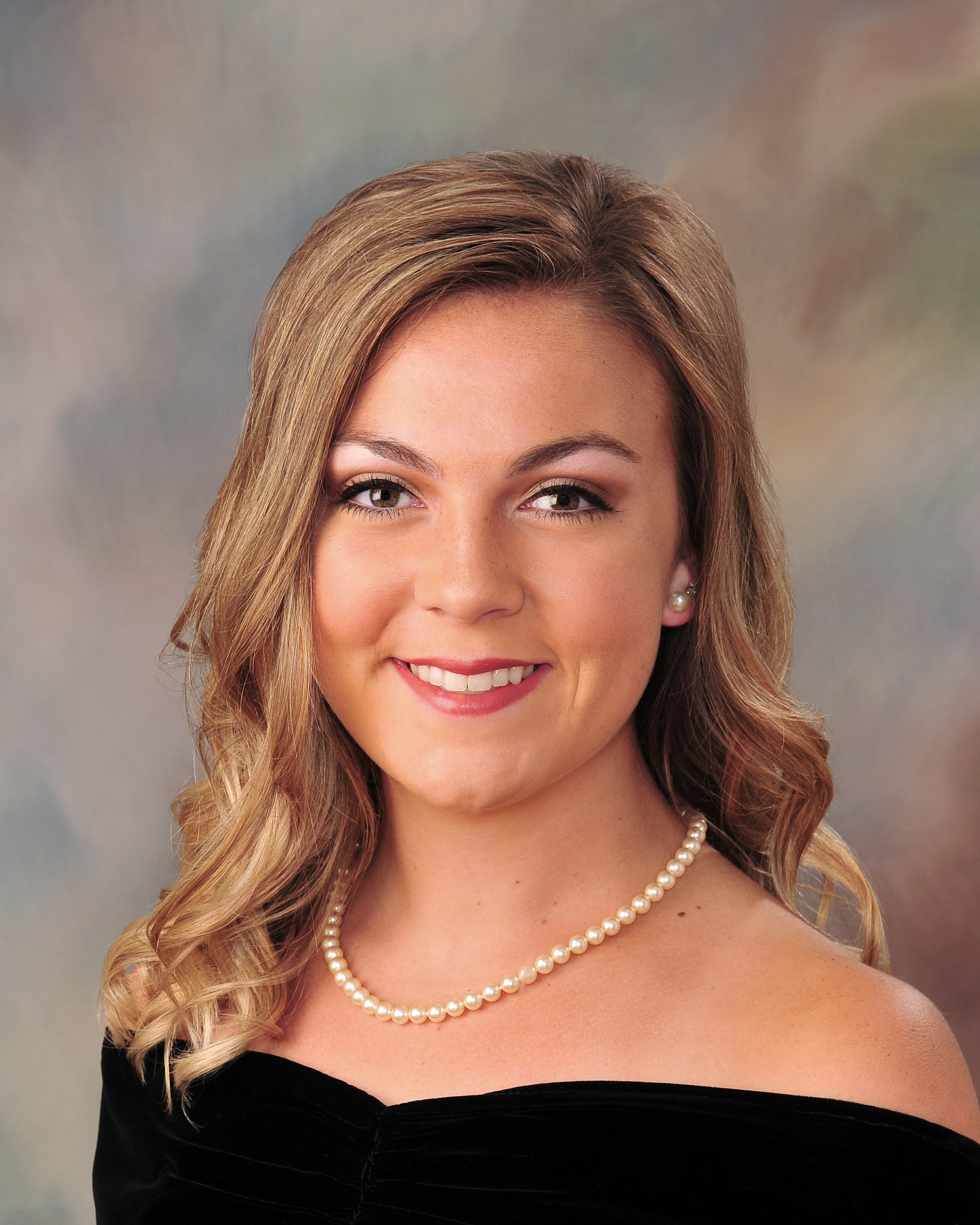 Macy Milane Moore, daughter of Andy and Mikki Moore, has been selected as the Corinth High School Rotary Student of the Month for September. She is the granddaughter of Barbara Moore and the late John B. Moore of Belmont and Larry and Barbara Mitchell of Kossuth.
At Corinth High School, Macy is ranked 1st in her class of 126 students. She has a GPA of 4.31 and a composite ACT score of 31. Having completed all requirements for the Advanced Diploma her junior year, Macy will receive her AICE Diploma with Merit in June of 2018. She was awarded the Cambridge University IGSCE Medallion and the IGSCE Outstanding Learner Award. She is 1 of 3 students to pass the AICE Chemistry exam at CHS.
During her junior year, Macy received 1st place awards in AICE Chemistry and Pure Math I & II, and she placed 2nd in AICE English Language and Global Perspectives. Her sophomore year, she received 1st place in Algebra III and 2nd place in AICE General Paper, American History, and IGSCE Chemistry Honors. She served as Sophomore class Vice President and was selected as CHS's Ambassador to the Hugh O'Brien Youth Leadership Conference at Millsaps College.
She is a member of the CHS Academic Team, National Honor Society, ACT 30 + Club, and Mu Alpha Theta Mathematics Honor Society where she serves as Vice President. Other clubs she has been involved with include C Club, FCA, Pep, Science, Drama, and Interact Club. Macy served as Interact Vice President and was chosen to be Interact Club Sweetheart for homecoming.
Named Varsity Rookie of the Year as a 7th grader, Macy is a 6 year letter earner and co-captain of the Corinth Cross Country team. She helped her team achieve two Division 1 Class 4A State Championships, 3 State Runners Up, and she was named an All State runner in the 2016 State Championships.
Macy is a 5 year member of the CHS Soccer team and will serve as Team Captain for the 2017-18 season. She was named Most Improved player as a freshman, Significant Defensive Contributor as a sophomore, and Best Defensive player her junior year. She was named to the Division 1 Class 4A All Division team for the 2016-2017 season.
Macy has run Varsity Track for two years and has been a Diamond Girl for three years. She is a Corinth Warrior Cheerleader and was selected by UCA camp staff as UCA All American Cheerleader.
To give back to her hometown, Macy has volunteered 80 plus hours in community service. She has served as secretary of the Mayor's Youth Council and is alumnus of Junior Leadership Alcorn. She has volunteered for the Rotary 5K race, Kiwanis Father/Daughter Ball, Coliseum's Haunted Theatre fundraiser, Lighthouse Foundation Toy Store, and has helped at the Relay for Life Survivor Dinner. She frequently tutors math, and one of her favorite volunteer activities has been assisting her soccer coach with a Corinth Park and Rec 10 U soccer team this past spring.
Macy plans to attend Mississippi State University and will be applying for the Shackouls Honor College. Her current intent is to major in Biomedical Engineering, and upon graduation, apply to medical school.